Complete Story

10/05/2015
Gail Lowney Alofsin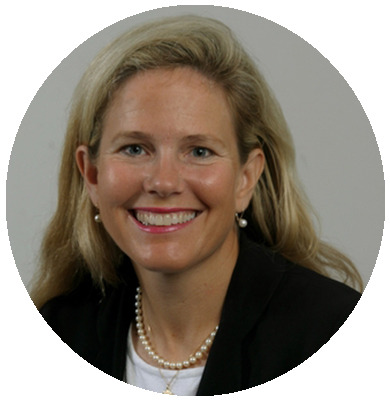 Gail Lowney Alofsin, President and Founder, Leadership at ALL Levels
Gail Lowney Alofsin is a lifelong student and educator.
A professional speaker, university professor, humanitarian and sales and marketing executive, Gail provides audiences with specific and practical tools to achieve leadership, time management, business and communication success.
Gail has served as an adjunct professor at University of Rhode Island since 1999. She has worked in business development, operations, sales and marketing for over 30 years, leading teams of 6 to over 100. She is the author of Your Someday is NOW – What are YOU Waiting For? Her book is focused on work/life integration in addition to building your personal brand through leadership, communication and positivity.
A graduate of Tufts University, Gail serves on the boards of the Martin Luther King Jr. Center and St. Michael's Country Day School. She has been a volunteer for her family's foundation, the Haitian Health Foundation, for over three decades. The foundation provides health care to over 200,000 Haitians per year in Jeremie, Haiti.
Gail resides in Newport with her pilot husband, John and son, Samuel, a left-handed pitcher!
---
Bookstore
Mary C. Kelly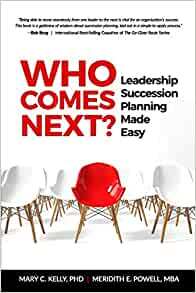 Leaders leave. It's inevitable. It might even happen today. Are you prepared? Every organization needs a plan for leadership succession, but few leaders know how to start the process. WHO COMES NEXT? solves that problem and easily guides you through the steps of creating and implementing a viable succession plan.
This essential guidebook simplifies the process and gives you the tools you need to build and activate your leadership succession. You'll find a comprehensive action plan, a library of all the tools needed to develop and sustain your plan, and a resource guide. You'll learn how to:
Communicate with customers about the change
Identify talent gaps in your succession plan
Decide which succession planning model to adapt
Find the next generation of leadership within your organization
Handle the unique emotional complexities of succession in a family-owned business
Whether you are part of a small, family business, a Fortune 500 company, or a non-profit, you need to start now by answering the question: WHO COMES NEXT?