Complete Story

10/11/2019
029. Leading Relationships
Instructor: Steve McClatchy
Tuesday, March 16, 2021, 8:00-11:30 a.m.
Communicate Effectively, Resolve Conflict, Hold Others Accountable & Lead High Performance Business Relationships If you are in business today you are in the business of relationships. The skills of communicating effectively, working with diverse multi-generational teams, setting expectations, giving and receiving feedback, gaining commitment, resolving conflict, and getting others to follow through can be the most important skills you will ever develop as a leader. In this presentation you will learn the keys to success in each of these areas and how to build relationships strong enough to handle the pressures and tensions inherent in creating, building, leading, and sustaining a fast-changing, high-performance organization. This presentation is guaranteed to change the way you work, interact, communicate, solve problems, and accomplish work through others.
Steve McClatchy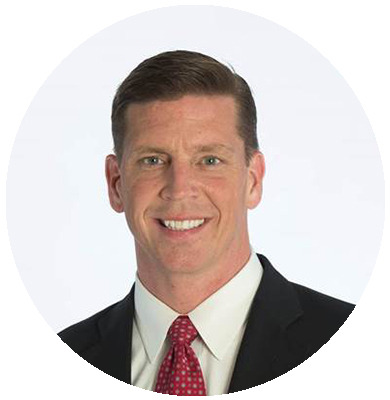 Steve is a keynote speaker, workshop leader and author of the New York Times Bestseller Decide: Work Smarter, Reduce Your Stress & Lead by Example. Decide has enjoyed global success and has been translated into 10 languages including Chinese, Russian, Japanese, and Spanish. Steve has spoken before thousands of audiences on the topics of leadership, performance, personal growth, and work/life engagement.
His client list includes the NFL, Google, Pfizer, Microsoft, Disney, NBC Universal, Accenture, John Deere, Under Armour, Wells Fargo and Campbell's Soup. He is a frequent guest lecturer at Harvard and Wharton. He has appeared on ABC, CBS, Fox News, NBC's Today Show and has been quoted in The Wall Street Journal, Fast Company, Entrepreneur and Investor's Business Daily. Steve's passion is for continual improvement and believes that when we stop learning, gaining experience and achieving goals we stop living. Steve is best known for his passion, sense of humor and energetic personality. You will be captivated, motivated and truly inspired by his unique and practical approach to effectiveness and success.
---
Bookstore
F. Barry Lawrence, Ph.D., Senthil Gunasekaran, Pradip Krishnadevarajan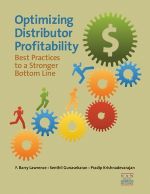 There are 47 best practices in Optimizing Distributor Profitability: Best Practices to a Stronger Bottom Line and all were developed from actual experiences of 84 real wholesale distribution firms across our industry. This groundbreaking research study is not academic modeling or theory; it is a powerful weapon for you to use to enhance your shareholder value.