Complete Story

10/11/2019
030 Digital Disruption: Using Digital Landscape to Grow Your Sales
Presenter: Jamie Turner
Date: Tuesday, March 10, 2020

Time: 8:00-11:30 am

Level of Complexity: Foundational
Course Description: In this fun, engaging, action-oriented workshop, internationally recognized author, speaker, and CEO Jamie Turner will share news ways -- and some traditional ways -- that you can use marketing to target, nurture, and convert more of your prospects into customers. He will use case studies that highlight several businesses that have adapted to the changes and benefitted as a result.
Learning Objectives:
Learn insider tips and techniques on how to improve campaign results
Identify the key triggers that get people to buy products
Embrace new technologies like Facebook Messenger, Live Chat, and behavioral targeting are critical to your future success
Understand how to use MindMapping to persuade people in a one-to-one environment
Jamie is an internationally recognized author, speaker and network TV news contributor who has worked with The Coca-Cola Company, AT&T, Holiday Inn and other global brands.
Jamie Turner is an internationally recognized speaker, author, and CEO who is a recipient of the Socialnomics "Top Keynote Speaker" award (along with Tony Robbins, Ariana Huffington, and Richard Branson).
---
Bookstore
Don Buttrey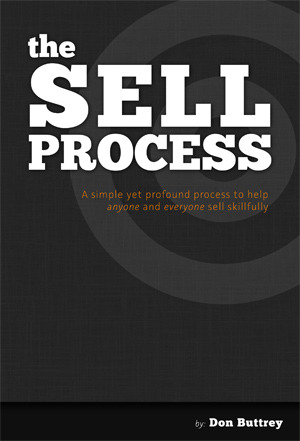 If you want to get action, you must become a master of the interaction.
Tactical pre-call planning is vital before sales interactions - and this book provides a practical framework to help you prepare and execute highly effective selling! This is an easy read - that clearly provides significant direction and skill for all sales and sales support professionals who interact daily with customers.