Complete Story

10/11/2019
046 Pre-call Planning Tactical Offense Clinic (Full)
Presenter: Don Buttrey
Date: Wednesday, March 11, 2020

Time: 8:00-11:30 am

Level of Complexity: Foundational
Course Description: This clinic will teach sales professionals how to prepare and execute highly effective, consultative customer interactions. Salespeople can improve call success by this powerful pre-call planning process. Each attendee will receive a pre-call planning tool and prepare for an actual upcoming call during the clinic for immediate application!
Learning Objectives:
Gain an understanding of the dynamic interaction happening between buyer and seller
Recognize the importance of preparation before tactical selling interactions
Apply the SELL Process pre-call planning tool to prepare for proactive and reactive selling situations
Implement ongoing training, practice, and manager coaching in order to perfect your tactical selling skills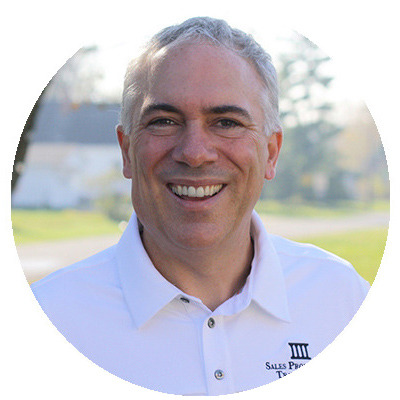 Don is a passionate and powerful teacher. He is gifted at communicating the skills, tools and disciplines that are critical to success as a sales professional in a demanding, tough selling environment. Don is focused on each participant and is not self-focused or bent on talking about his background or ability. He is a precise coach that drives home the basics and fundamentals in such a way that the material becomes a part of the attendee's daily regimens, practice and career!
---
Bookstore
Beth Ziesenis
If you're looking for technology to make your life easier, start here! Your Nerdy Best Friend, aka Author Beth Z, has filtered through tens of thousands of apps and tech tools to find the perfect free and bargain technology that you can use today. The BIGGER Book of Apps adds to Beth Z's curated collection of tech tools to help today's multitasking professionals. With almost 600 tools, this easy to read books is the best resource to keep on your desk to help you find the answer to today's biggest tech question: "Is there an app for that?"