Complete Story

10/11/2019
025 Emotional Intelligence for Sales Leadership
Presenter: Colleen Stanley
Date: Monday, March 9, 2020

Time: 1:00-4:30 pm

Level of Complexity: Intermediate
Course Description: It's time for a new perspective in sales and sales leadership. Research from CSO Insights show that only slightly more than half of sales representatives (53%) are meeting or exceeding their quotas. And this is in spite of salespeople and sales managers having access to more information, education and sales enablement tools than ever before. Learn the strategies to improve your training and coaching skills by understanding and applying emotional intelligence in their sales leadership role.
Learning Objectives:
Discover the importance of hiring for Sales EQ to avoid culture misfits, turnover and missed sales forecasts
Learn how improved stress management creates sales cultures of accountability and responsibility. Eliminate victim mentality
Understand how to uncover invisible barriers holding salespeople back from success
Improve empathy skills in order to provide coaching and training that can be heard and applied
Develop emotion management skills and avoid the trigger-response-regret loop
Colleen is president and founder of SalesLeadership a sales development firm. She is the author of Emotional Intelligence For Sales Success, now published in six languages. Her newest book, Emotional Intelligence For Sales Leadership, will be published in May, 2020, by Harper Collins.
---
Bookstore
Mary Kelly, PhD, Commander, US Navy (ret)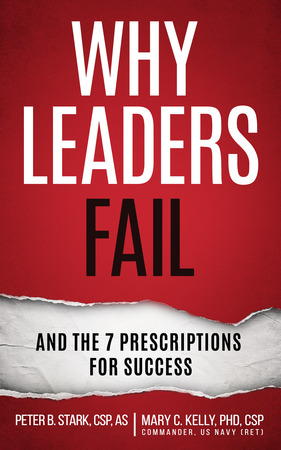 Why do so many leaders fail, and what do the best do differently?
Whether you're in your first year of leadership or your 20th, Why Leaders Fail is a must read for aspiring leaders who know they need to be constantly learning, improving, and developing their leadership skills.
Gain insight into behaviors that may be sabotaging the loyalty of your direct reports.
Identify the barriers undermining your team's ability to get things done.
Understand why your top talent may not be performing up to their potential.
Gain tools to help you align team goals with the organizational mission.
Gain awareness of how you are perceived by your direct reports, peers, and supervisors.
49 actionable prescriptions for success.
Facilitate an environment where employees can grow and develop to their full potential.
Free access to a personalized leadership assessment to identify your leadership strengths and weaknesses.