Complete Story

10/31/2022
Colin Dees
New to UID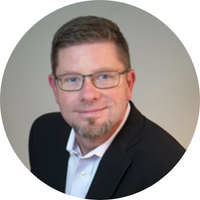 As a past executive in the distribution industry, Colin has worked with several distributors to help streamline their customer pricing and profitability, purchasing and replenishment, warehouse management, transportation, and installing business intelligence tools to measure every day goals and objectives.
In addition, Colin is a current Ph.D. student at Clemson University. Dees Consulting was formed in 2019 to support and drive business growth for progressive companies that want to keep their business moving in the right direction.
---
Bookstore
Sean Glaze
In modern organizations, there seems to be a revolving door of new projects and new teammates. The challenge is seldom about strategy. Leaders struggle because they don't have a process for bringing diverse individuals together as a collaborative team.

Rapid Teamwork tells the story of Greg Sharpe, a manager whose team has been underachieving and struggling with a few issues.

What he and his executive team experience during an unusual rafting retreat is a lesson on how to become a more productive team quickly – creating a more unified workforce.