Complete Story

10/31/2022
Matt Schreibfeder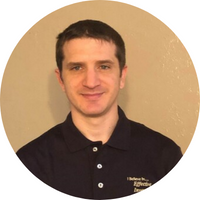 Matt Schreibfeder is vice president of research and analytics for Effective Inventory Management, Inc. Before joining EIM several years ago, Matt was a project cost analyst for Exxon Mobil. He was also a submarine officer in the U.S. Navy.
---
Bookstore
Steve Deist, Mike Marks, Mike Emerson
In Value Creation Strategies for Wholesaler-Distributors, authors Steve Deist, Mike Marks, and Mike Emerson provide highly actionable insights about how wholesaler-distributors can use a market-driven strategy to increase enterprise value for customers and shareholders.