Complete Story

10/31/2022
Todd Cohen, CSP
New to UID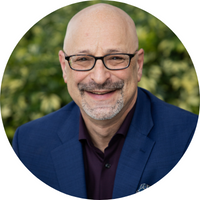 Todd Cohen is the nation's leading voice on building Sales Culture.
A dynamic, engaging, and motivational keynote speaker, Todd's message is relevant to any organization striving to increase revenue, strengthen relationships and improve client satisfaction. Using humor and real-life examples, Todd demonstrates how every conversation is a "selling moment" and how everyone can contribute to the growth and profitability of the organization.
Averaging 90 appearances per year, Todd's audiences range in size from small groups to upwards of 5,000
people. Unlike traditional "sales coaches," who focus only on sales teams, Todd teaches the non-sales professional how everything he or she does impacts the decision-making process. His diverse clientele includes Subaru of America, Inc., NFL Players Inc., Corning, The American Institute of Architects, EY LP, and Investors Bank.
---
Bookstore
Jim Ambrose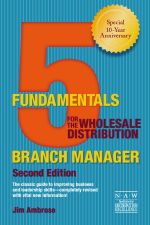 This 5 Fundamentals for the Wholesale Distribution Branch Manager, Second Edition is the classic step-by-step guide to helping branch managers improve their business and leadership skills. "If winning means profitable market share and profitable market share growth, then developing the branch manager is essential to a company's success," he says.